Alucobond Cladding Installers
Alclad Architectural specialises in the design and installation of quality facade products for commercial and industrial projects, including Alucobond Plus.
ALUCOBOND® PLUS is a composite panel consisting of two aluminium cover sheets and a mineral-filled polymer core. The superb properties of this material boost one's inspiration and offer architecture a whole new range of solutions – whether your project is a private home, a public building, a corporate headquarter and offices, or a trading or industrial complex – or if your organisation wants to create a new image-building Corporate Design – whether for petrol stations, car showrooms, banks or supermarkets. ALUCOBOND® even offers a multitude of application options in the Transport & Industry sector.
Contact us today for the Best Advice and Best Finish with ALUCOBOND® PLUS installation.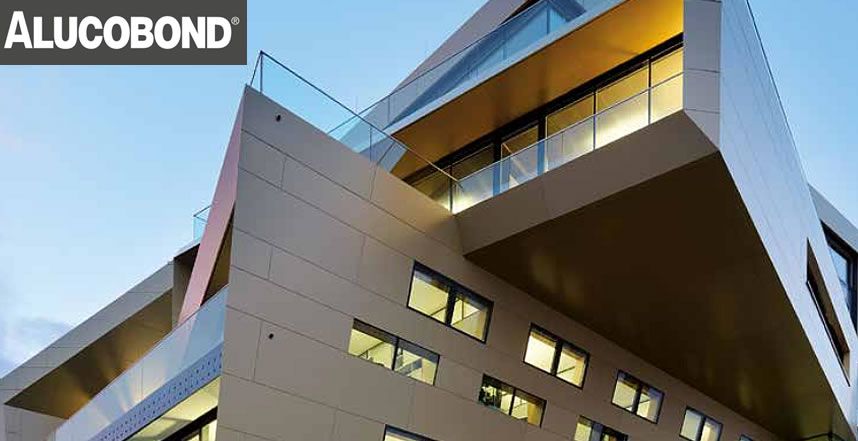 The Fire Resistance standards achieved with ALUCOBOND® PLUS are as follows: