Vitracore G2 Cladding Installers
Alclad Architectural specialises in the design and installation of quality facade products for commercial and industrial projects, including Vitracore G2.
The product is deemed to satisfy requirements for a non-combustible composite cladding panel.
The benefits of Vitracore G2 include its high mechanical properties and simple fabrication. The outstanding surface flatness of Vitracore is enhanced with a high quality PVDF coating system, which provides optimum resistance to weather and industrial pollutants. The finish is available in an unlimited range of colours or a selection of natural metal finishes.
Vitracore G2 can be easily and accurately installed by a pre-made cassette system, requires minimal maintenance and comes with excellent long-term performance.
Contact us today for the Best Advice and Best Finish with Vitracore G2 installation.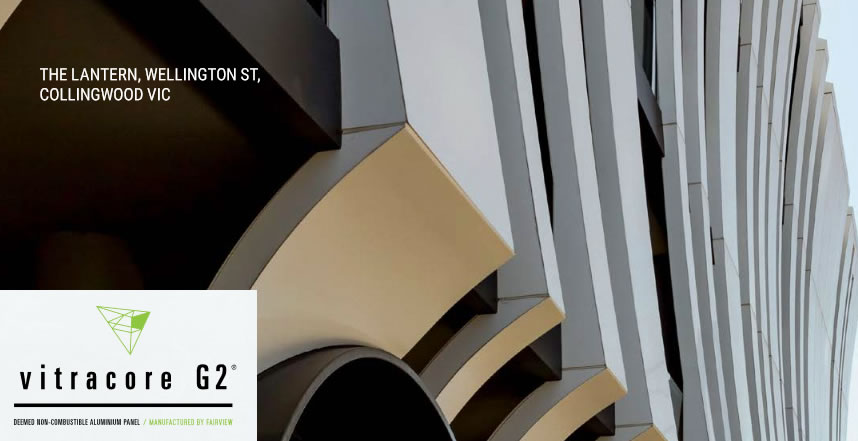 The Fire Resistance standards achieved with standard Vitracore G2 are as follows: