Vitradual Cladding Installers
Alclad Architectural specialises in the design and installation of quality facade products for commercial and industrial projects, including Vitradual.
Vitradual is a non-combustible, high impact resistant solid panel, offering excellent durability and mechanical properties. It is an ideal product for recladding non-compliant buildings.
Manufactured by Fairview, Vitradual is a 3mm non-combustible solid aluminium cassette cladding system. It is is a durable panel that has high impact resistant and can be curved, rolled and perforated.
Vitradual features the same PVDF coating system as Fairview's other products such as Vitrabond and Vitracore G2. It is well proven for its superior quality, extensive colour range and integrity. Unlike traditional 3mm powder coated aluminium, panels are prefinished. The flexibility of PVDF coatings means they do not require fabrication prior to coating like traditional Powdercoated cassettes. This minimises lead-times, damage and costs. The marine grade aluminium provides first class panel longevity as well as corrosion resistance.
Contact us today for the Best Advice and Best Finish with Vitradual installation.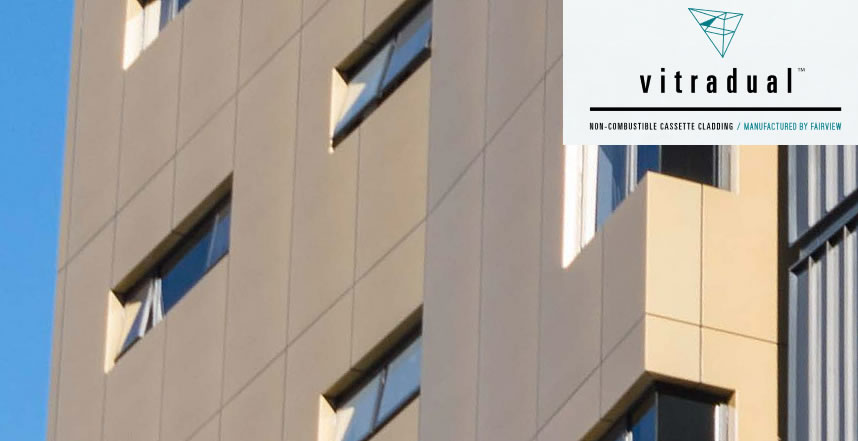 The Fire Resistance standards achieved with standard Vitradual are as follows: